About
MSL Captive Solutions is the insurance industry's only platform devoted exclusively to the development and delivery of comprehensive (re)insurance and service solutions for medical stop-loss captives. MSL Captive Solutions provides consultative underwriting support to some of the industry's leading stop-loss carriers.
We operate independently to work closely with all qualified brokers, consultants, and captive managers to structure customized single-parent and group captive solutions that meet the specific risk and financial objectives of their self-funded clients. Our stop loss captive solutions are designed to achieve the most efficient balance between risk assumption and risk transfer to reduce market volatility and optimize savings.
Leadership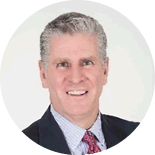 Phillip C. Giles, CEBS
Managing Director
Phillip C. Giles has more than 30 years of A&H and P&C alternative risk experience and leads business development initiatives for MSL Captive Solutions.
Prior to joining MSL Captive Solutions, Phil spent six years as Vice President of Sales and Marketing for a large medical stop loss and stop-loss captive insurer. He spent 11 years as head of marketing for Artex Risk Solutions, the international Captive and Alternative Risk Transfer division of Arthur J. Gallagher & Co.
In 2020, Phil was named Reinsurance Specialist of the Year by Cayman Captive Magazine. In 2017, Phil was presented with the Captive Professional of the Year recognition at the U.S. Captive Awards. He has been named to Captive Review's Power 50 listing of most influential individuals in the worldwide captive insurance industry and is a regular content contributor to several different industry publications.
Phil holds a bachelor's degree from Western Illinois University as well as the Certified Employee Benefit Specialist (CEBS) professional designation from the International Foundation of Employee Benefit Plans and the Wharton School of the University of Pennsylvania.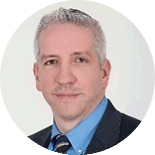 Steven A. McFarland
Managing Director
Steven A. McFarland has more than 30 years of industry experience that includes global medical programs in Europe and Latin America, as well as reinsurance arrangements with Lloyds of London. Before joining MSL Captive Solutions, Steve served as Vice President, Underwriting & Specialty Markets for a large medical stop loss and stop loss captive insurer. His responsibility included oversight and management of all MSL captive underwriting and operations. Steven also served two years on SIIA's Alternative Risk Committee.
Steven spent 11 years with AIG as a Regional Director of Underwriting and Vice President of Specialty Markets. He developed and led AIGs Captive business unit and grew it from start-up to one of the industry's largest MSL captive blocks. Steven previously served as COO for an MSL managing general underwriter where he managed all underwriting operations. He attended Indiana University Kelley School of Business.
Downloads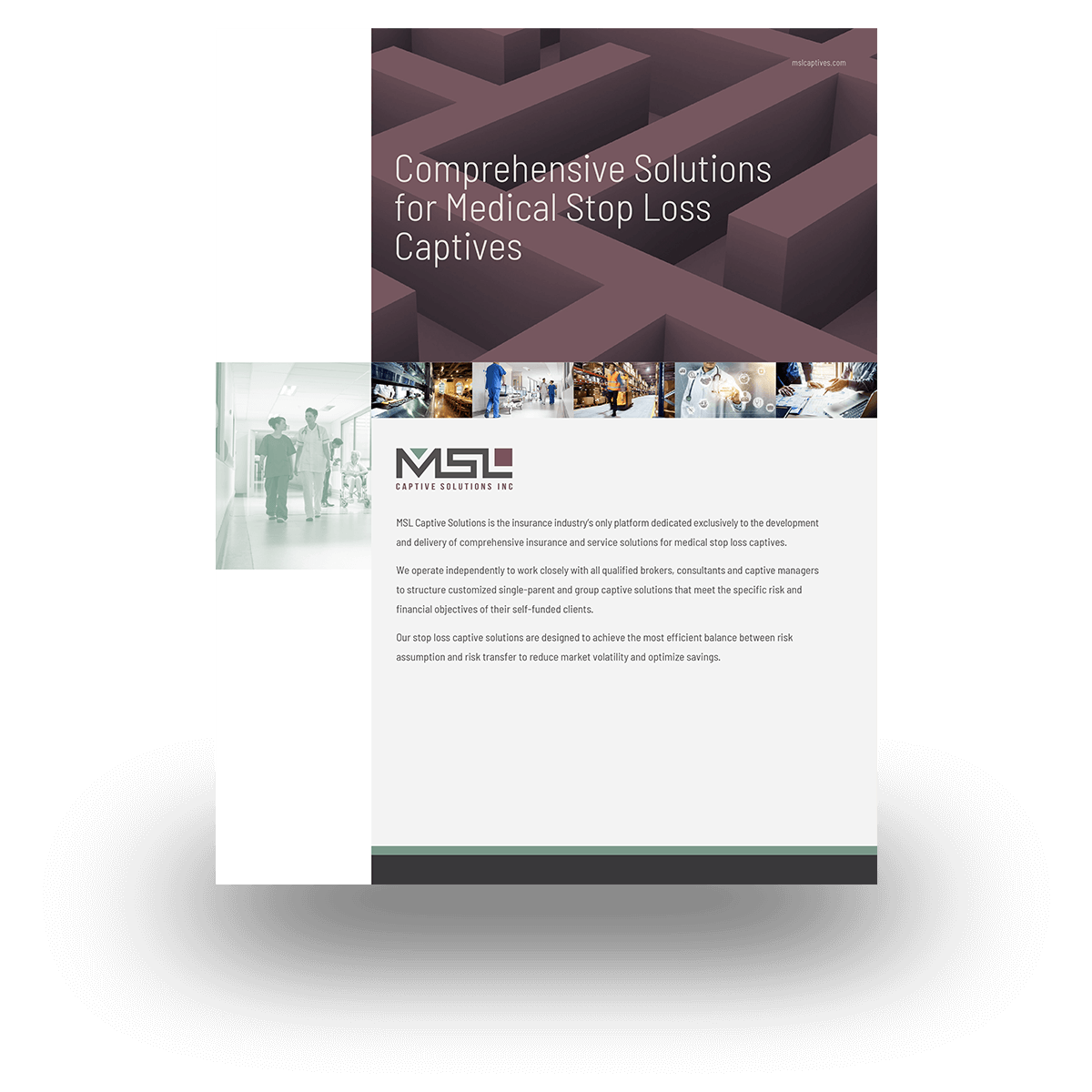 Brochure
Download our marketing brochure here: MSL-Brochure.pdf
Presentation
To download our Presentation, get in touch via our Contact page.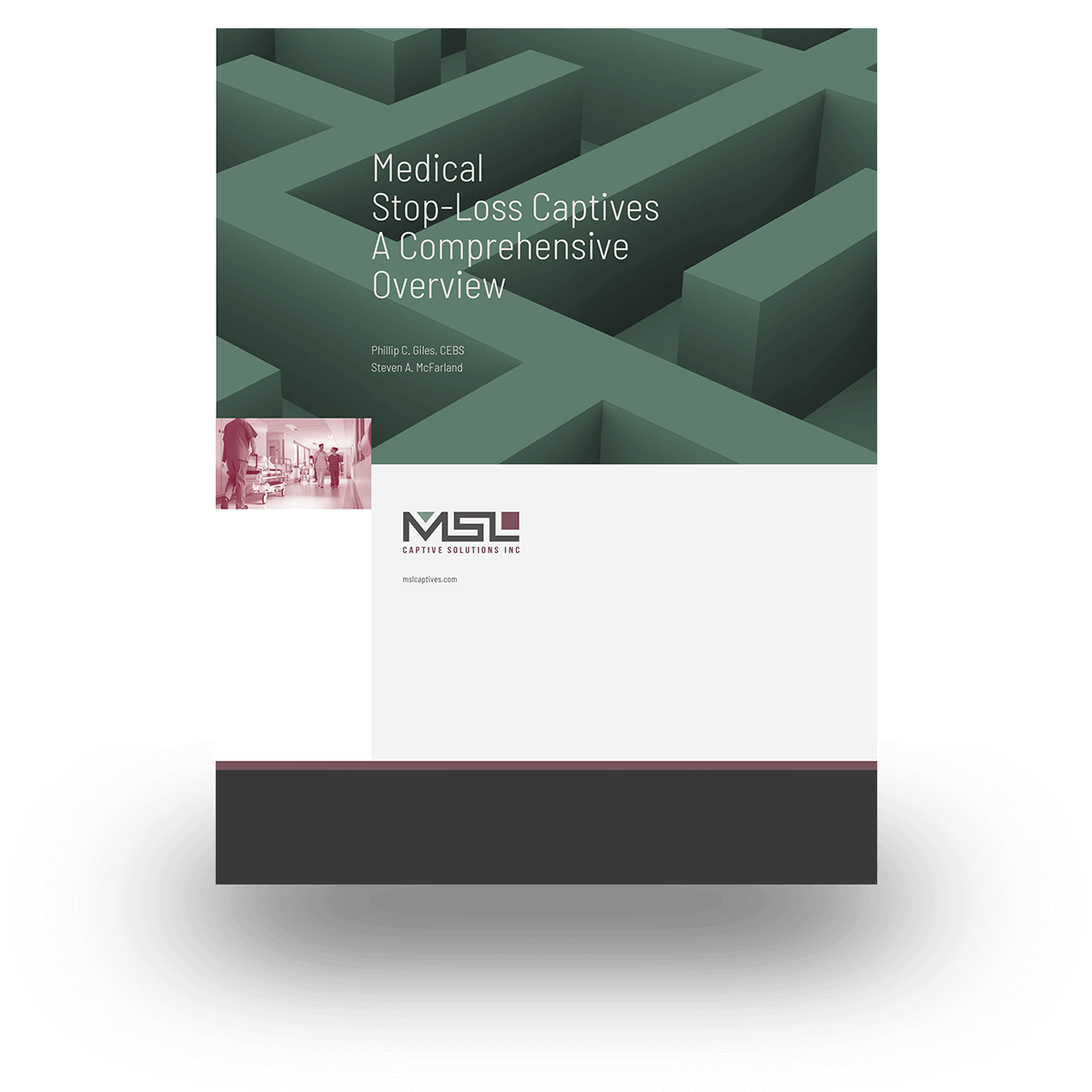 White Papers
To download our White Papers, get in touch via our Resources page.
Current White Papers:
Medical Stop Loss Captives – A Comprehensive Overview
Demystifying Medical Stop Loss Lasers
A Primer on Erisa Preemption
An Overview of Captive Collateralization
The Rx for MSL in Healthcare Captives